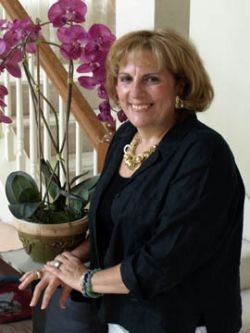 ABOUT ROSIE COHEN
Rosie Cohen is the Founder and Director of Ohr Hadash Jewish Healing Center and the Bikur Cholim Society/Jewish Hospice Council of the Southwest. The Bikur Cholim is a beacon of hope and strength for those who are ill and their caregivers.
Rosie Cohen is a most unusual person as her undying energy takes her from one end of the city to the other visiting, encouraging, comforting and uplifting her patients who are alone and in need. Rosie punches no clock and many times arrives home in the late hours of the night only to be up again early the next day ready to begin again. Rosie was born in Panama and since her youth, has been interested in the spiritual medical aspect of helping people. She is a certified Clinical Hypnotherapist and a Bereavement Counselor and facilitator dealing especially with the Ethics of End of Life Care.
In addition, Rosie is also a certified Reikki Master and Healing facilitator. In some of her work, she combines different modalities such as balancing the Chakras and energy fields using crystals, color stones, light therapy and colors to achieve the desired outcome for those that seek her help.
Rosie attended and completed all the Volunteer Chaplain programs given by the hospitals in the Dallas Metroplex and has spoken at many organizations throughout Dallas, Texas lecturing and enlightened head nurses of various departments within area hospitals about the role that Bikur Cholim plays in the Dallas Community. Rosie was also privileged to be the keynote speaker at the 14th Annual Bikur Cholim Conference in New York.
Rosie is a member of The Rabbi Isaac. N Trainin Bikur Cholim Coordinating Council and is a member of the American Academy of Bereavement.